Features Podcast
Blue Line, The Podcast: Finding the positive with Janet Wiszowaty, Ret. RCMP Emergency Police Dispatcher
February 17, 2022 By Brittani Schroeder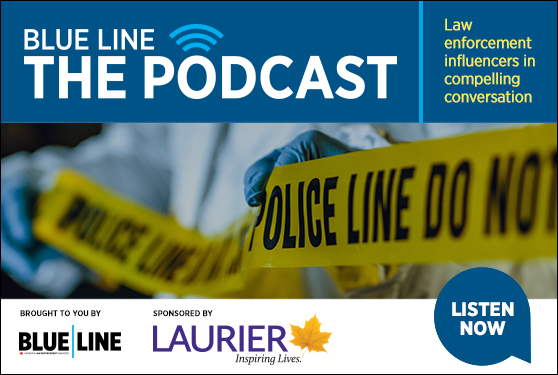 Have you ever wondered about the experiences of those who are married to members of law enforcement? How about those who are dispatching law enforcement to emergency calls? Today, we get to hear from Janet Wiszowaty, who started her journey with the Royal Canadian Mounted Police as a spouse to an active RCMP member, and then became a Telecommunications Operator and Emergency Police Dispatcher.
In this episode of Blue Line, The Podcast, Wiszowaty joined Blue Line editor Brittani Schroeder to discuss her experiences as an RCMP spouse, her own career within the RCMP, and her diagnosis of PTSD and what that meant for her.

You can also stream the show here at annexbusinessmedia.com/podcasts on our own playlist here: https://soundcloud.com/user-381015363/sets/blue-line-podcast.
Did you miss our last podcast episode on officer resilience and wellness with Ret. Officer David Berez? Hear more from that conversation HERE.
---
Print this page