Bronze
---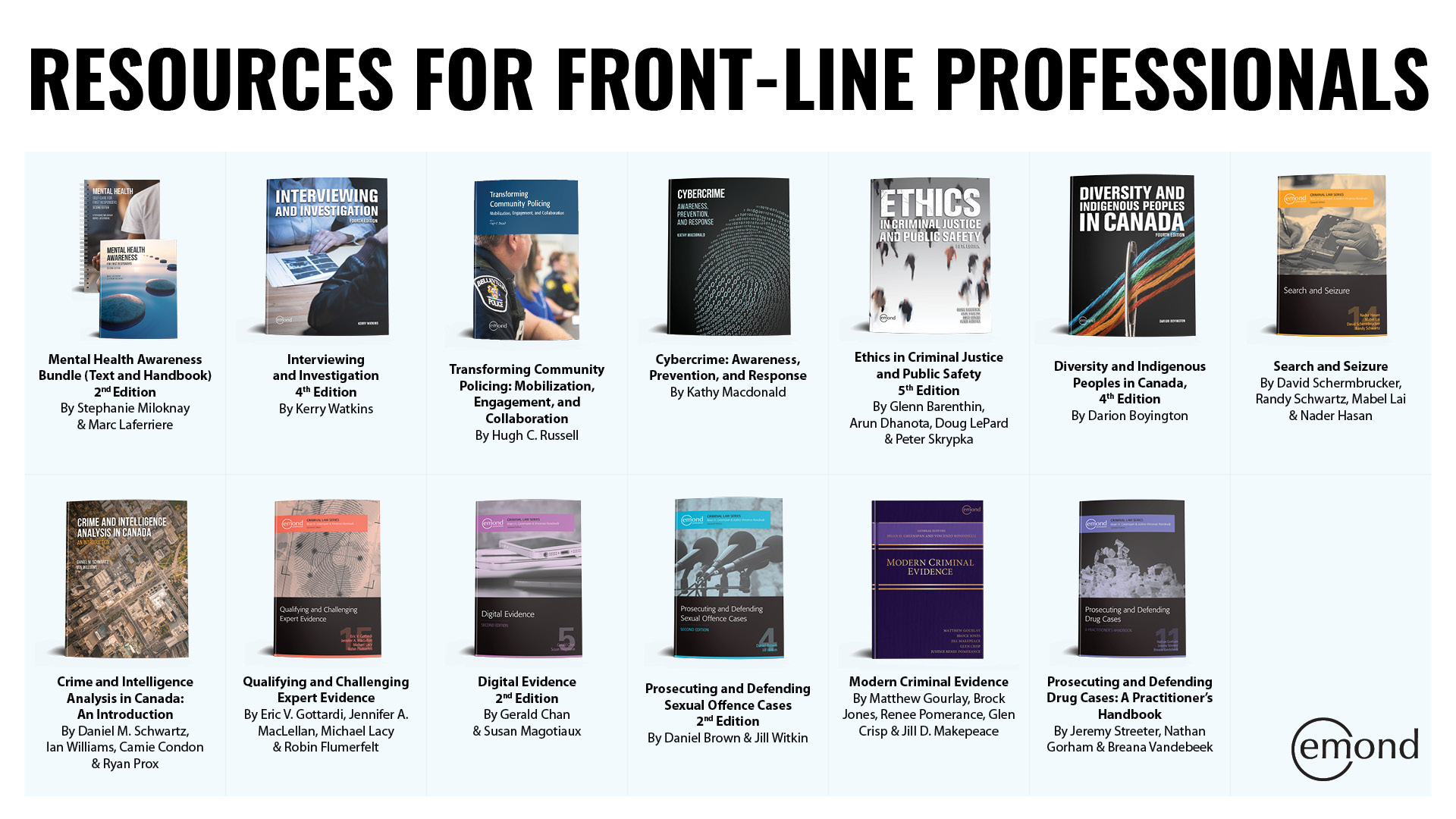 Emond Publishing is proud to have been publishing award-winning Canadian resources in the areas of policing, corrections, border services, security, and public safety for more than 35 years.
Our authors are experts in their field, drawing on years of experience to provide guidance to both professionals and students on important topics of the day such as cybercrime, criminal justice, mental health, interviewing, evidence, crime and intelligence analysis, and community policing.
Emond titles have received praise from various publications, including The Globe and Mail, Canadian Lawyer, Queen's Law Journal, Canadian Law Library Review, Blue Line Magazine, and Paralegal Scope Magazine. We have also received multiple industry awards, including the 2020 and 2018 Hugh Lawford Award for Excellence in Legal Publishing, the 2012 Donald Smiley Prize, and the 2011 Donner Prize. In 2019, our author Jonathan Rudin won the Walter Owen Book Prize for Indigenous People and the Criminal Justice System. Most recently, our authors Nader Hasan, Mabel Lai, David Schermbrucker, and Randy Schwartz won the 2021 Walter Owen Book Prize for Search and Seizure.