Superloads say goodbye to police escorts in Ontario
January 15, 2019
By Andrew Snook
The Specialized Carriers & Rigging Association (SC&RA) has been busy on this side of the Canada-U.S. border, working with the Ministry of Transportation of Ontario (MTO) on the current phase-out of Ontario Provincial Police (OPP) escorts in the province for superload permit moves.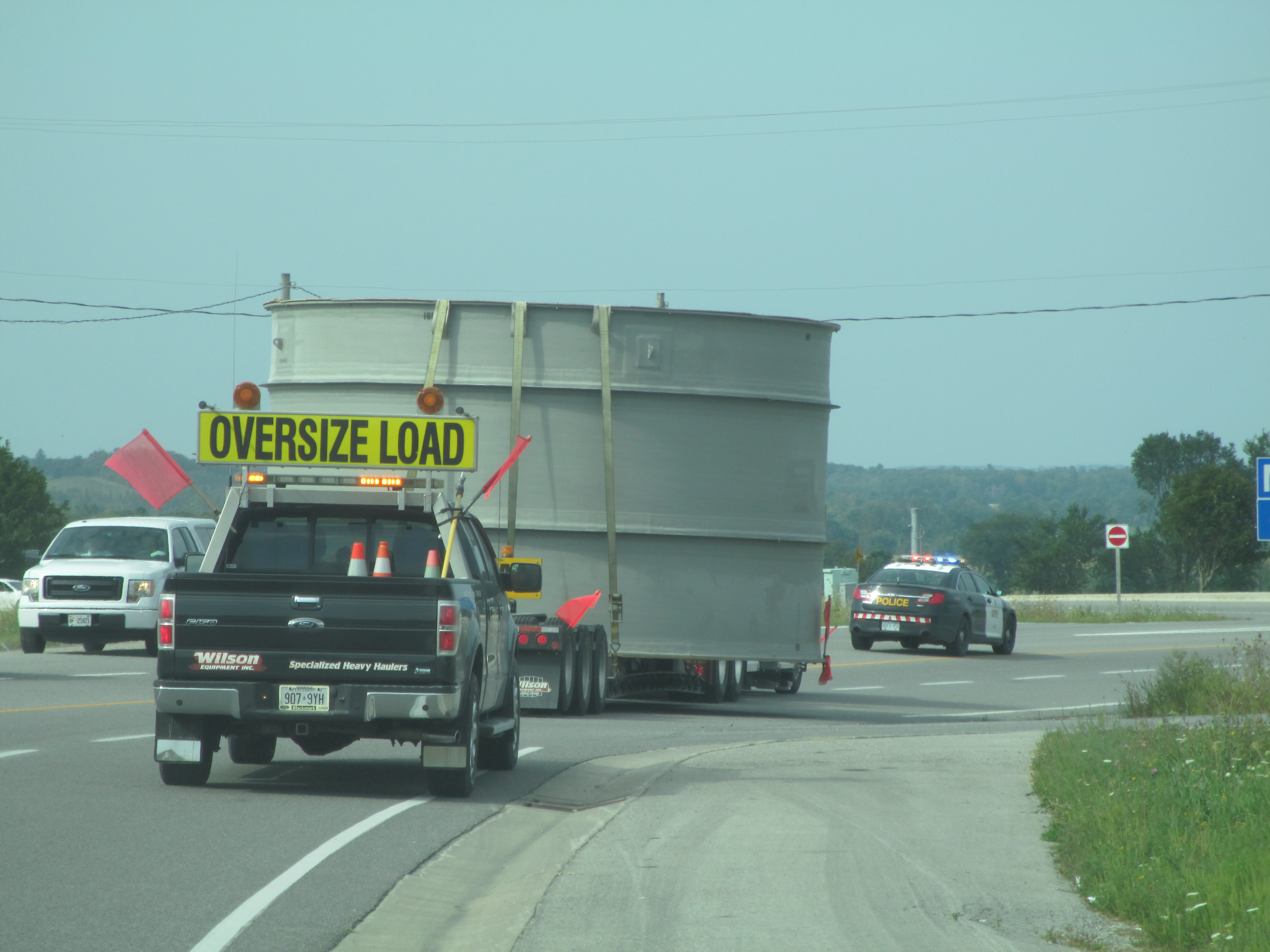 The phase-out began on July 1, 2018 with a contingency period offered, in which the OPP could fill in until there were an adequate number of newly certified escorts made available through the Certified Superload Escort Program. Effective Jan. 1, 2019, the OPP has stopped providing paid duty escorts to assist in the movement of Oversize/Overweight (OS/OW) Superloads.
"The OPP is pleased to support the Ontario Ministry of Transportation and it's new Certified Superload Escort Program," stated Chief Supt. Chuck Cox, the divisional commander of the OPP Highway Safety Division. "Thanks to this innovation, the OPP can focus more than ever on its core policing services while ensuring our roads remain safe."
Steven Todd, vice-president of transportation with the SC&RA, says the program is the first of its kind in North America that will fully phase out police escorts.
"This is very unique new program and new policy," he said. "It gave our industry an opportunity for the first time to give serious deliberation of replacing all police escorts as we know it."
Todd said a similar program was run in Pennsylvania but it was on a much smaller scale, replacing a small number of police-required escorts.
"This is certainly the first time any government we worked with went the whole nine yards," he said.
The SC&RA had its concerns about the new escort program at first; but after having the opportunity to deliberate with the MTO on how the program was being implemented, the association was far more comfortable.
"We went from a fairly high level of concern, to a fairly high level of endorsement," Todd said. "Reason being that we were satisfied with the training program the MTO is requiring."
Although the SC&RA is satisfied with how the program is moving forward, it does have one remaining concern: the ability to request police escorts in extraordinary circumstances.
"We're 99 per cent very satisfied," Todd says. "In an extraordinary circumstance, in the interest of safety, I believe they would allow that. General motorists tend to respect red and blue flashing lights more than they do yellow."
The SC&RA is fully endorsing the new program and believe it will generate cost savings for its members operating in Canada. There are currently 116 SC&RA member companies across the country. Of those, about 40 of them are based in Ontario. This represents anywhere from 5,000 to 10,000 people across the country.
"Not just in terms of what we would normally be charged by OPP versus private," Todd says. "The real cost savings we'll see is once this program gets stocked with enough fully trained pilots… we'll be able to schedule and make these moves in a much more cost-effective manner."
A shortage of trained escorts is currently the program's biggest hurdle. To date, there have only been five or six companies through the program and there are currently not enough escorts to meet demand in 2019. That said, business is expected to continue as usual.
"One way or another, we as an industry will correct that imbalance; if there is one," Todd says. "We certainly won't stand for not moving our loads."
For questions or interest in the Certified Superload Escort Program, contact the Business Innovation Team at BIT@ontario.ca.
*This article originally appeared in Crane & Hoist Canada. Find it here: www.craneandhoistcanada.com/features/scra-hard-at-work-in-ontario-1410
---
Andrew Snook is the editor of Rock to Road and Crane & Hoist Canada, a fellow Annex Business Media publication.