April 8, 2020 By Dave Maze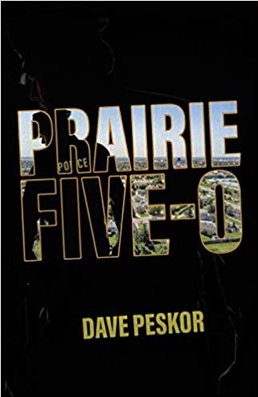 Prairie Five-0
By Dave Peskor; 2020, 200 pages
ISBN: 978-0-22882-548-7
In a Hill Street Blues meets Barney Miller episodic style, Dave Peskor brings to life the everyday adventures we have all experienced in one form or another — whether policing a small town or a large city.
Prairie Five-O takes the reader from start to finish through Peskor's own career and follows those he worked with as well as the citizens they encountered along the way. Starting with his first shift and the classic "new officer staring at him or herself in the mirror" moment, Peskor's story telling skills and innate ability to find humour everywhere will leave the reader laughing.
Each story is written in a way that will resonate with all police officers, who will find themselves saying, "Yes, been there, lived that."
Led by witty-styled titles from "The Stake Out" to "Radar Love," each short story accurately portrays the human side of policing that gives those in public safety some of their fondest memories.
Prairie Five-O is a book every officer, retired or currently working in the field, should have on their book shelf.
– Dave Maze, retired member, Lethbridge Police Service, and chair of the School of Justice Studies, Lethbridge College
---
Print this page