Products
INKAS releases upgraded Sentry Civilian edition APC
November 20, 2019 By Staff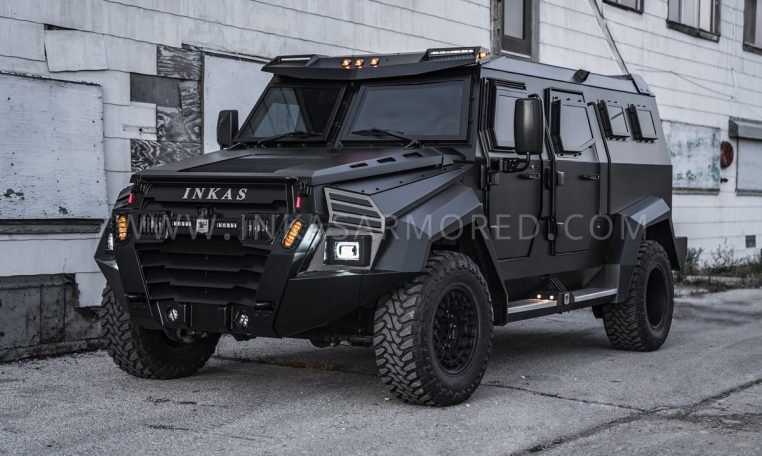 INKAS Armored Vehicle Manufacturing has released the newly upgraded version of its Sentry Civilian – the civilian-grade, fully-customizable, armouring optional, heavy-duty truck. The INKAS Sentry Civilian offers the "SWAT" vehicle experience, however, in a civilian-grade package designed to be a daily driver.
The Sentry Civilian is based on the Ford F-550 platform and features an "optimized" suspension system, installed heavy-duty brakes and reinforced key mechanical components. The vehicle's exterior design has been upgraded with front and rear spoilers, a modified rear bumper, and illuminated steps that add a refined finish, according to the company.
The vehicle now features smart functionality by integrating with Apple, Amazon or Google voice assistants, which give passengers control over interior settings. The interior is equipped with captain seats made with the "finest leather, and offer heating, cooling and massage functionality." The operable partition is added behind the driver seat to ensure privacy for backseat passengers. Some of the modern touches within the vehicle include an advanced air purifier system, powered door assistance, and an upgraded entertainment and information system with 360-degree cameras.
The Sentry Civilian interior layout is 100 per cent customizable to meet clients' needs, the company adds, with optional luxury features such as deluxe high-security safes, handcrafted bars, high-end electronic systems, and much more. Additional security integrations are available on request, which include features such as: night vision systems, chemical protection, 360-degree surveillance cameras with cloud recording, integrated access controls, and many more.
The new Sentry Civilian is now available for worldwide delivery to all major seaports, or even airfreight upon special request.
---
Print this page