Features Podcast
Blue Line, The Podcast: 45 years of advanced training from the Canadian Police College
December 15, 2021 By Brittani Schroeder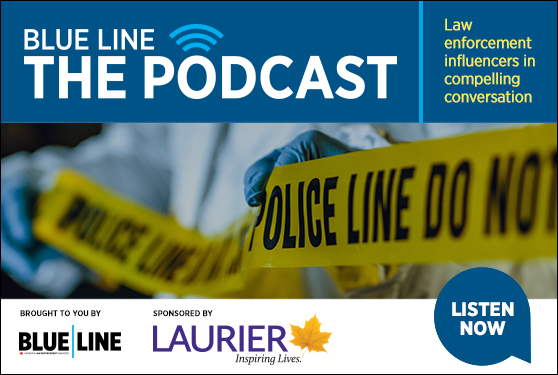 2021 marks the 45th anniversary of the Canadian Police College (CPC). The CPC provides advanced, specialized training and education to police and other organizations that have a mandate in law enforcement or who support public safety in Canada and internationally. The institution remains cutting-edge by introducing alternate training delivery methods and embracing innovation and technology.
In this episode of Blue Line, The Podcast, editor Brittani Schroeder was joined by several members of the Canadian Police College to speak about the CPC's academics, how courses are created, and what it's like to be an instructor for the college. Our guests included Filomena Silva – Manager for Academic Standards and Learning Development; Melanie Bilodeau – Director of the Police Sciences School; Danielle Bercier, Rose-Marie Meretei, and Robin Bruneel who are all Instructional Designers at the CPC; and Dave Richard, who is an Instructor at the CPC.
You can also stream the show here at annexbusinessmedia.com/podcasts on our own playlist here: https://soundcloud.com/user-381015363/sets/blue-line-podcast.
Did you miss our last podcast episode with Hamilton Police Service Supt. Treena MacSween, who joined us to discuss gender diversity in law enforcement? Hear more from that conversation HERE.
---
Print this page